Raspberry canning recipes are a lifesaver mid summer when those juicy raspberries come into season. Personally, I don't think raspberries freeze very well, but I love canning raspberries in more than a dozen ways.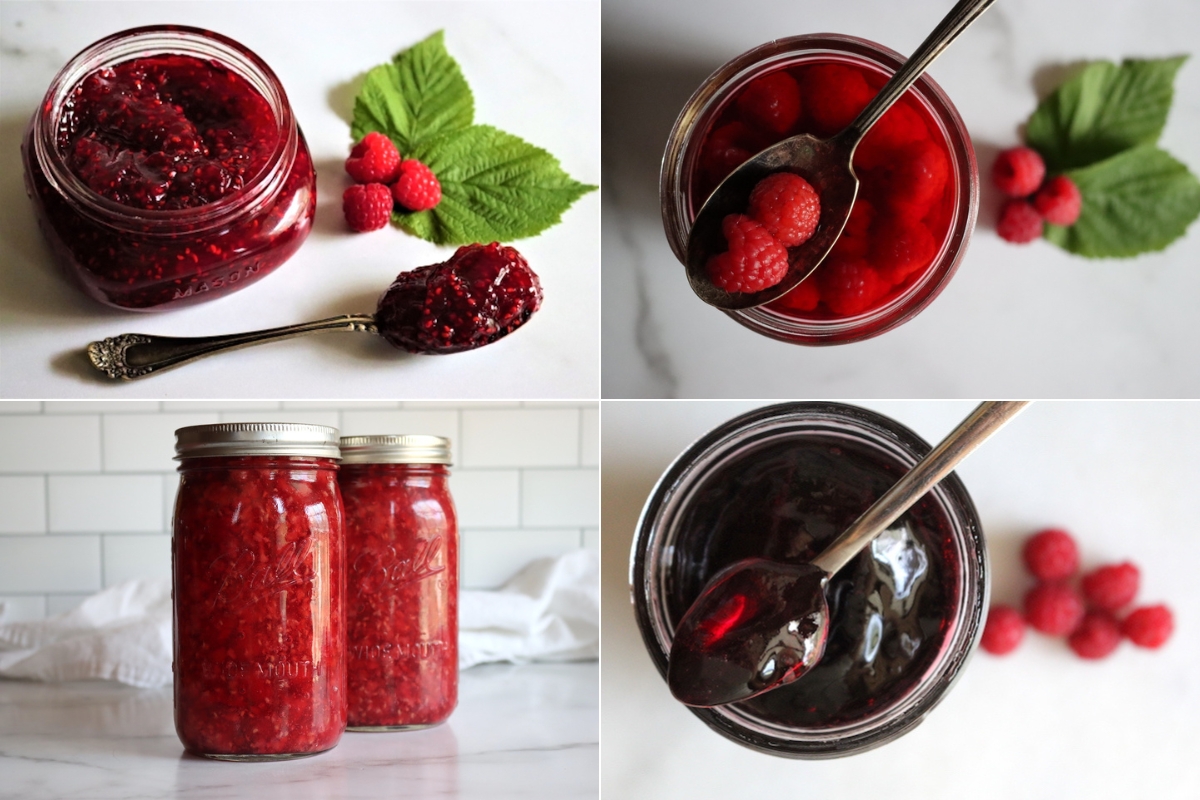 Raspberries are one of my very favorite fruits, and if I had to choose just one jam to have for the rest of my days, it'd be a simple raspberry jam. There's really nothing better.
While raspberry jam is amazing, that's just the beginning. There are literally dozens raspberry canning recipes, from simple jams, jellies and pie fillings to syrups, juices, sauces, butters and even pickled raspberries!
If all else fails, you can simply can whole fresh raspberries in syrup and decide what to do with them later. There's a trick to that though, and if you don't do it right they tend to fall apart. Be sure to pay careful attention to the instructions if you want to have beautiful whole canned raspberries in a jar.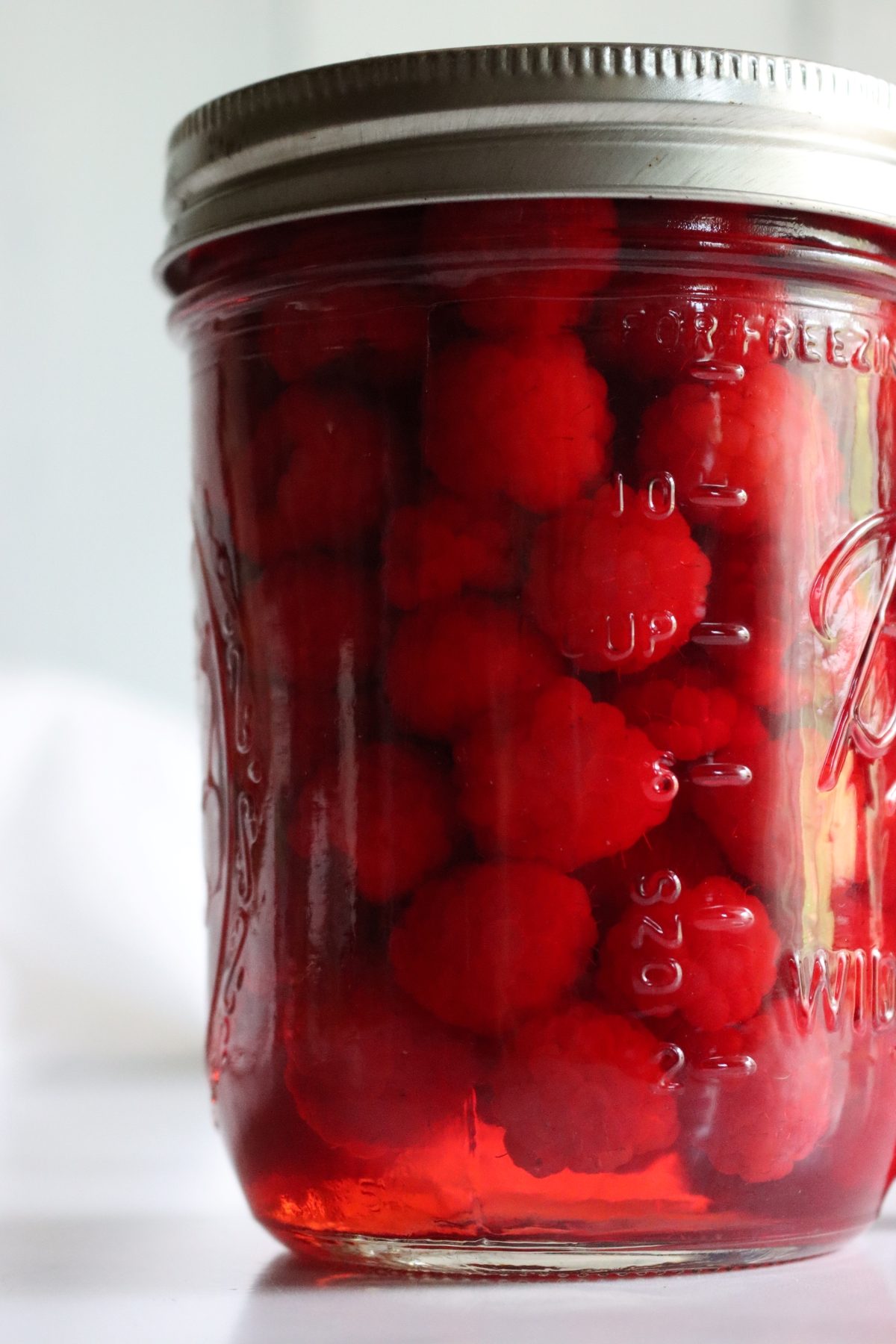 Raspberry Canning Recipes
You'll love the opportunity to have raspberries year-round once you choose to try a few of these fantastic recipes. Whether you preserve them plain or dress them up to fit a specific need, you'll be pleased with the outcome.
Canning Plain Raspberries
Not sure what you want to do with your raspberry harvest? No problem! Can them up plain and decide later, even in the middle of winter. Having these jars in your pantry can allow you to develop any creative dish you want.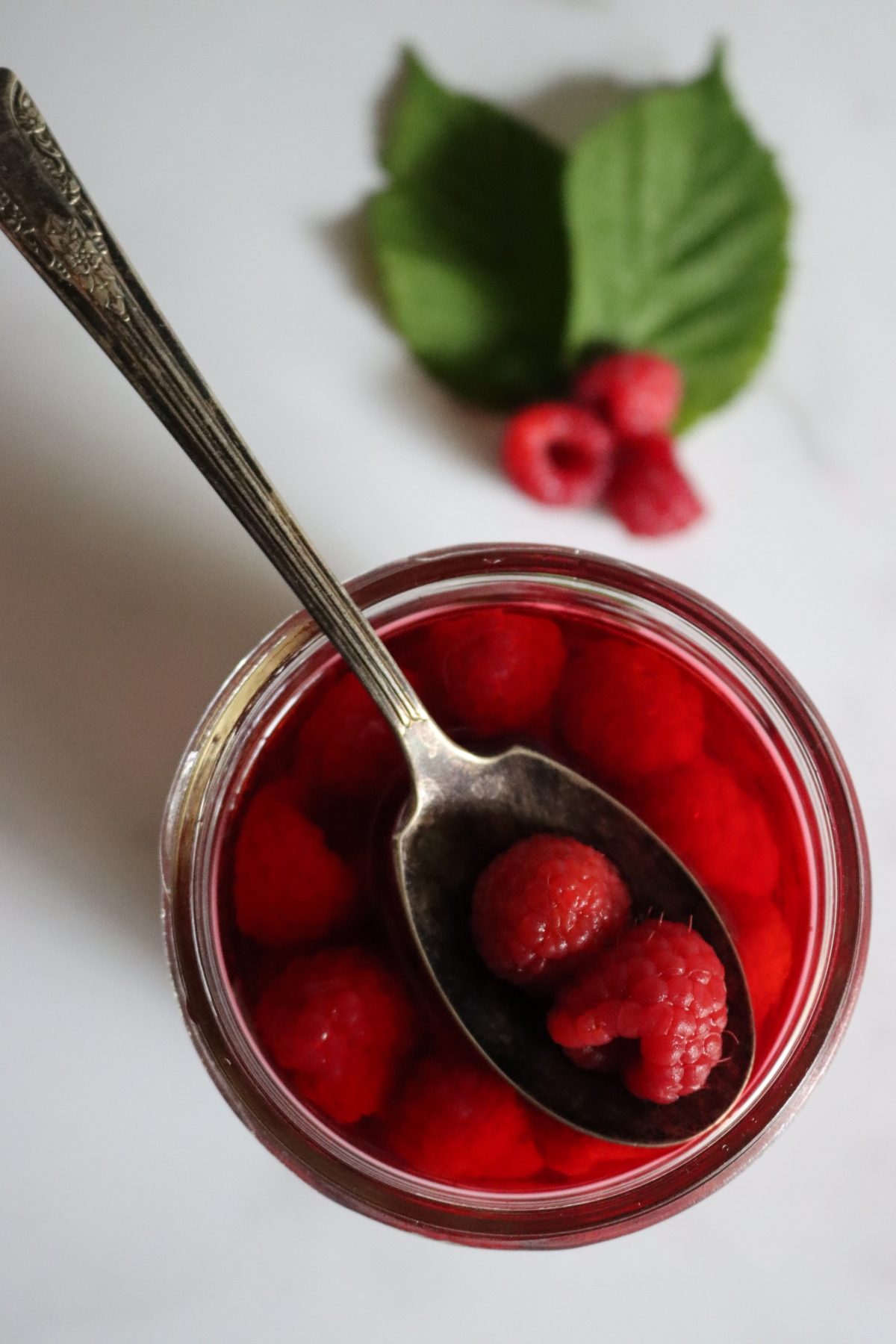 Raspberry Pie Filling
It's easy to put up enough raspberries in the summer for delicate desserts through the winter and into the next season.
If you'd like to make a pie quickly and easily, have some of these recipes on hand.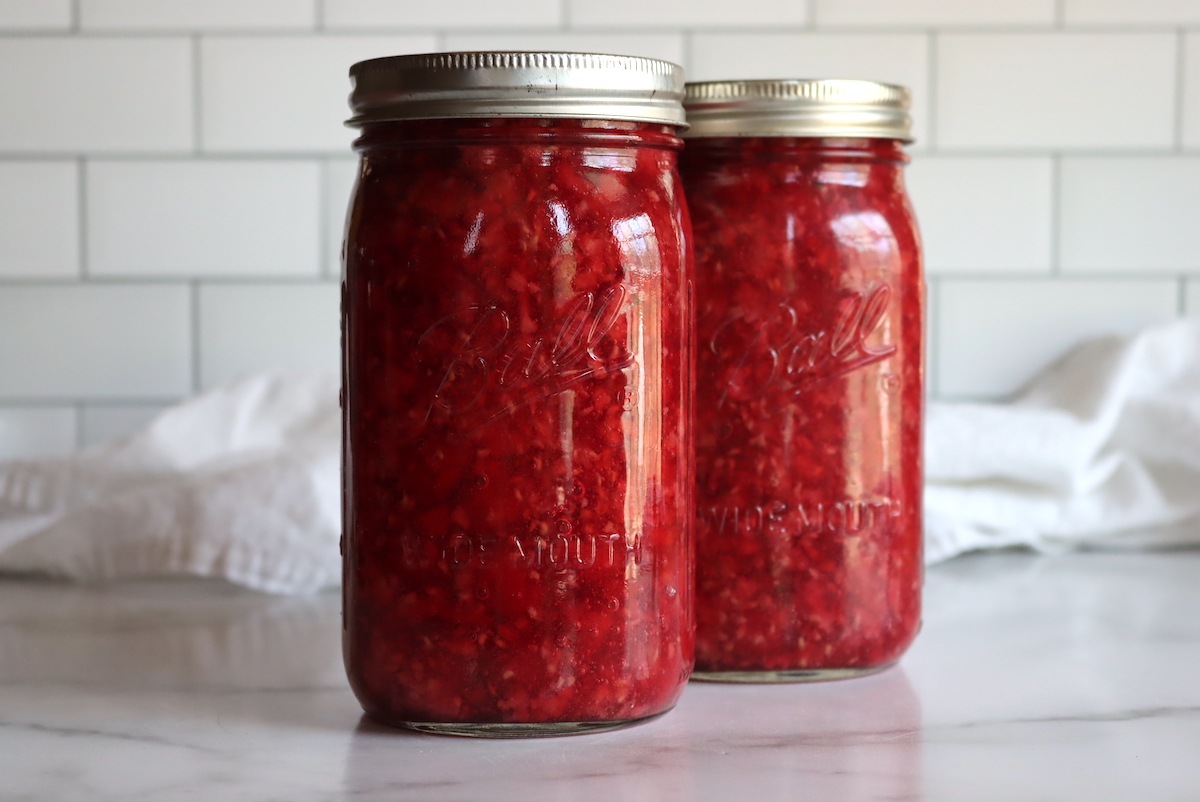 Raspberry Jam
Jam is a great way to capture the entire fruit without wasting a thing, which makes for a more sustainable recipe.
But many people enjoy jam more than other recipes, as a matter of preference. So, speaking of preferences, here are a few you might choose for your pantry.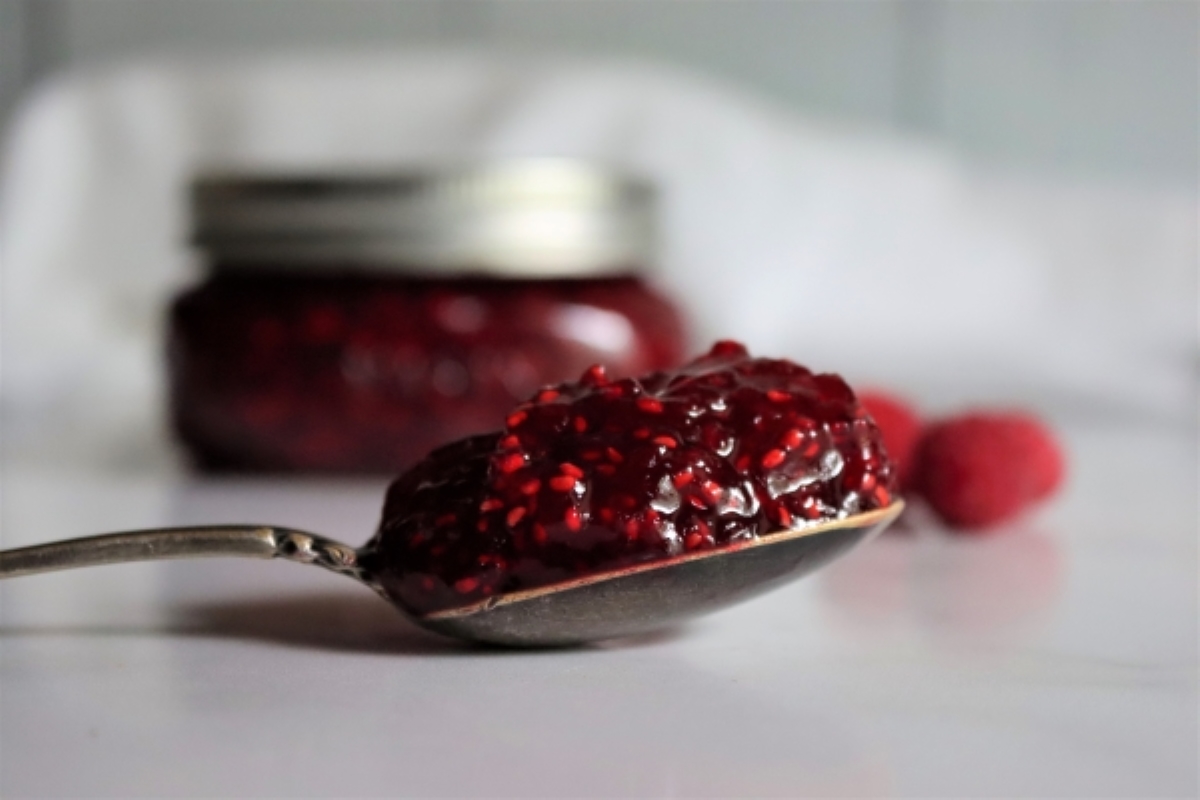 Raspberry Jelly
If you want the essence of summer in your pantry all year, a jelly recipe is a great choice.
There are various ways to make it, and here are a few recipes for your consideration.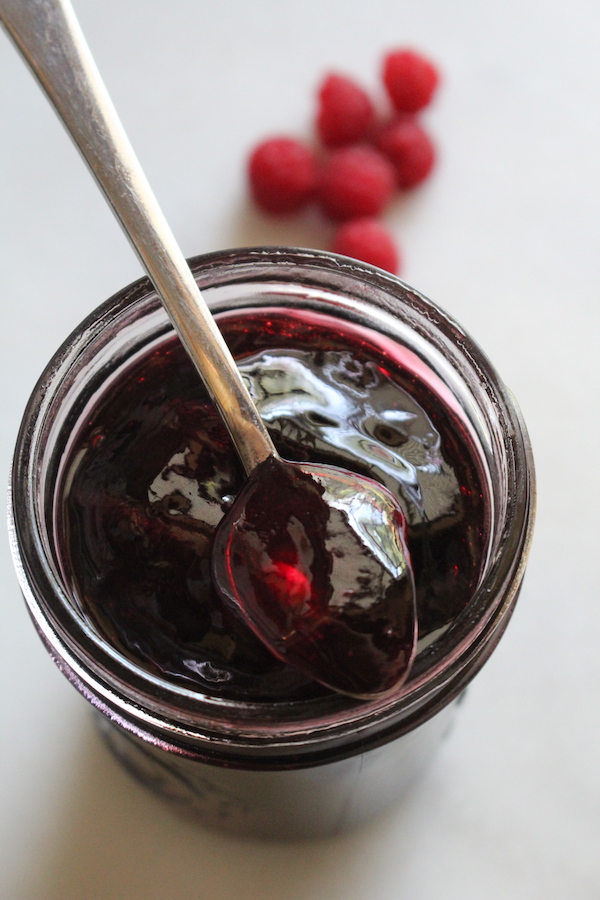 Raspberry Sauce
This recipe is quick, versatile, and a delight to enjoy on a wide variety of dishes, especially desserts and baked goods. So why settle for less when you can preserve a harvest for these fantastic uses?
Raspberry Butter
Fruit butters have a unique, concentrated flavor that pairs well with toast, baked goods, and meats. You'll love it so much, you'll want to use it on lots of foods.
Raspberry Juice
Fresh fruit juices are a common refreshment during the summer when the harvest is full and plentiful. But what about when winter drags on, and you miss those rich flavors? Don't worry. We've got you covered with these excellent recipes.
Raspberry Syrup
One of the best things about raspberry syrup is that you can make it with previously frozen or canned raspberries. That means you'll have plenty of options when you decide to use that berry harvest later in the year, say, for a holiday meal.
Pickled Raspberries
Pickled raspberries are delicacies for meats, salads, cheese, and desserts. The simplest recipes can bring the most remarkable dish enhancements.
Raspberry Chutney
Once you taste this sweet and spicy condiment, you may prefer it over cranberry sauce for your holiday celebrations. Here are some recipes for you to try before they get here.
Ways to Preserve Raspberries
Looking for more ways to preserve raspberries?
Canning Recipes
Putting up more than just raspberries this season?