Pickled dilly beans are a real treat, and many would argue that they're much better than regular pickled cucumbers. Make dill pickled green beans at home and find out for yourself!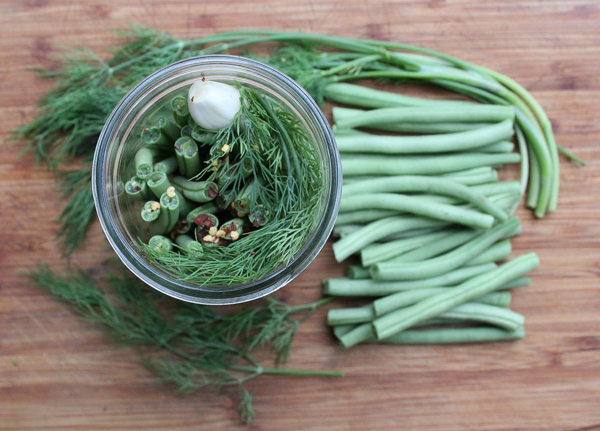 My first dilly beans were given to me by a true native Vermonter. I mean ancestors back to the Abenaki old school Vermonter. Beard so big you couldn't see his chest, mountain man Vermonter.
And here he was saying to me, "You gotta be kidding me girl. You ain't never had dilly beans before? What's wrong with your girl? You don't know NOTHIN' about good food."
He went inside to get some of his mama's old-fashioned dilly beans, because if there's one good thing about green beens it's they're prolific, so there's always spare to be handed out to a flatlander that needs an education on good food.
I'll admit, I was downright knock your socks off impressed.
I make a pretty spectacular pickle, but I could eat dilly beans all day long and never miss a pickle. The texture is crisp and firm, and there's something about a green bean that absorbs and complements dill better than any pickle I've ever had.
A bit of garlic and a hint of spice from red pepper flakes, and you've got yourself a well-rounded taste that's hard to put down.
When I asked for the recipe, I was told that "mama don't need no recipe for them dilly beans." But I got rough proportions and an idea, and went looking on my own.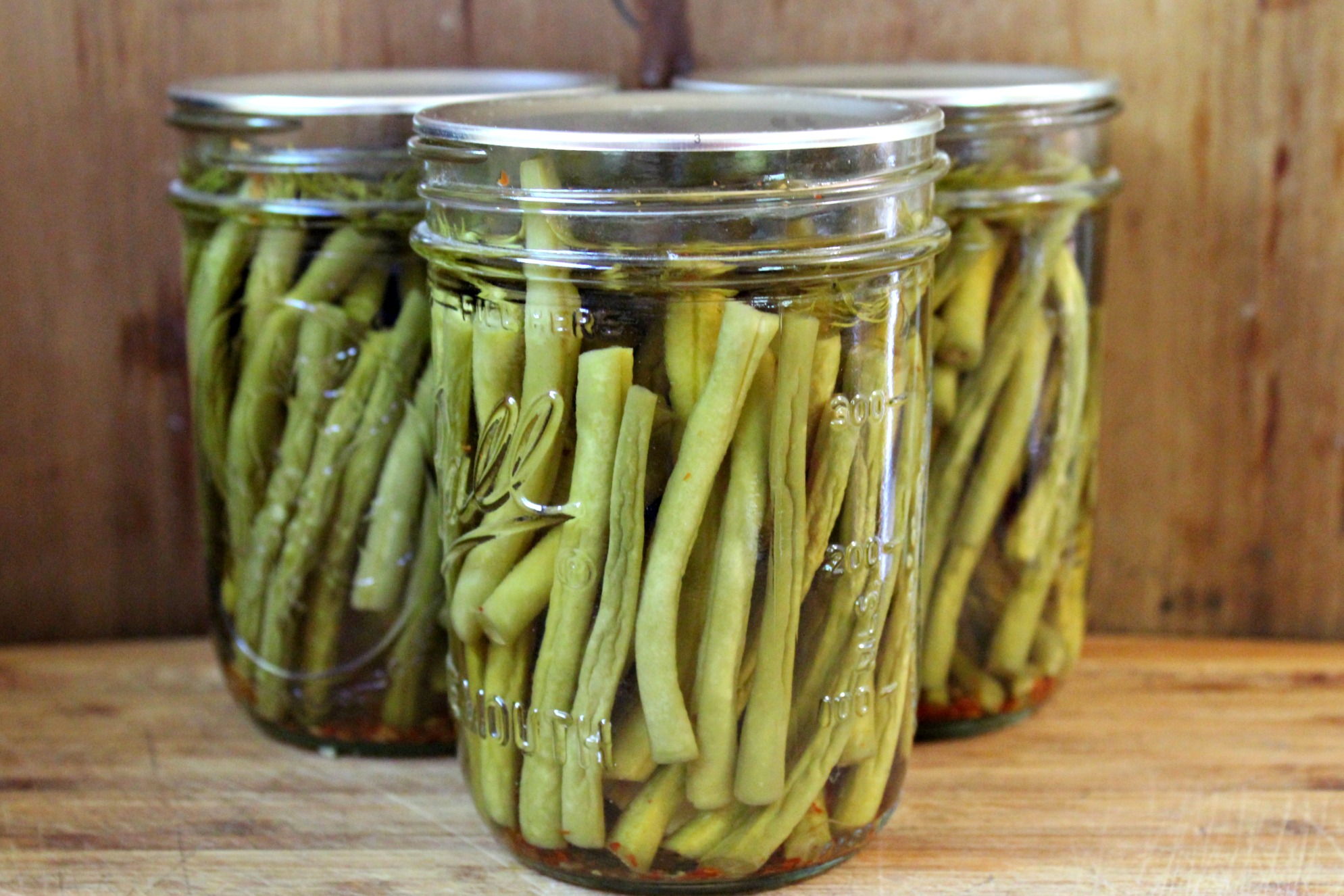 After trying a number, I settled on this downright perfect recipe from The All New Ball Book of Canning and Preserving. It's a good approximation of my first dilly bean. Try it and let me know what you think.
Adapted from The All New Ball Book of Canning and Preserving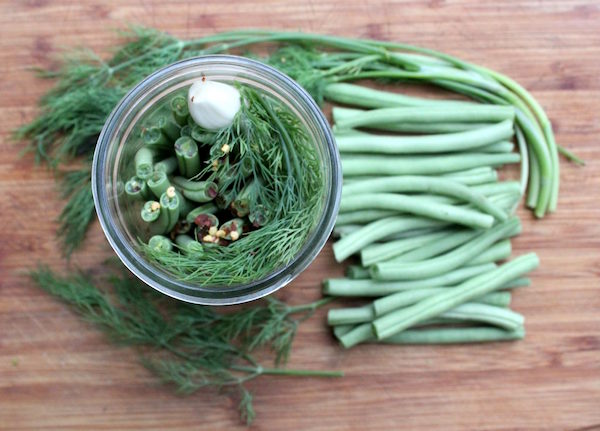 Yield:

Makes about 3 pints
Pickled Dilly Beans (Dill Pickled Green Beans)
Ingredients
2 lbs. green beans, ends trimmed
2.5 cups vinegar (5% acidity)
1 cup water
3 Tbls. canning salt
3/4 tsp crushed red pepper flakes
6 fresh dill sprigs
3-6 garlic cloves, peeled
Instructions
Wash beans and trim the stem ends. Trim both ends if you like uniformity, but the tail end is the tender end so you can leave it intact. I start by measuring one bean to 1 inch below jar height, and then cut them all to the same length so they pack well into the jar.
Pack the green beans into wide mouth pint jars and top each jar with 1/4 tsp. red pepper flakes, 2 dill sprigs and 1-2 garlic cloves. Be sure to leave just over 1/2 inch headspace.
Combine vinegar, water and canning salt and bring to a boil on the stove to make a hot brine. Pour the hot brine over the beans in jars, leaving 1/2 inch headspace.
Seal the jars with new canning lids, tighten on bands, and process in a water bath canner for 10 minutes adjusting for altitude.
Remove the jars from the canner and allow to stand at room temperature for a few hours until they've "popped" and completely sealed. Store any unsealed jars in the fridge and use immediately.
For sealed jars, remove the canning bands and store in the pantry at room temperature.
Pickling Recipes
Looking for more homemade pickle recipes?