Chicken canning recipes are a great way to preserve chicken without taking up freezer space. These shelf stable home canned chicken recipes are perfect for keeping quick, nutritious meals on hand at a moment's notice.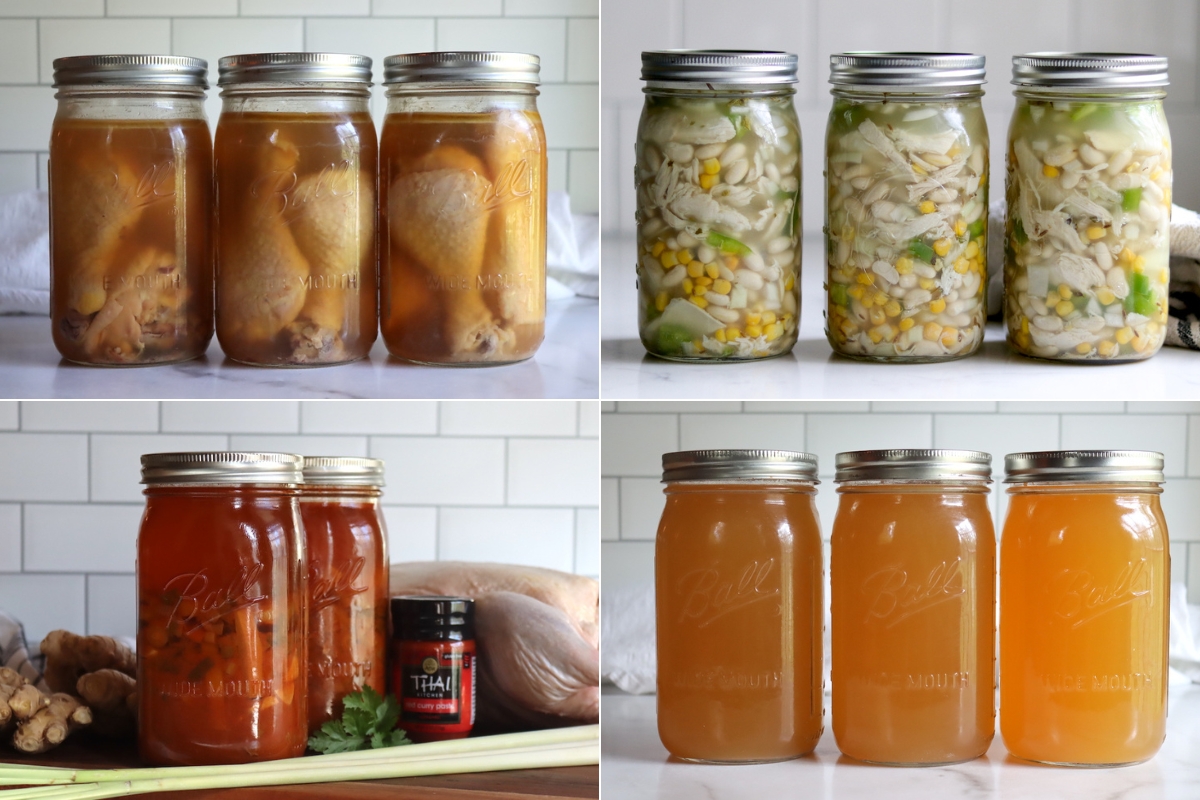 Pressure canning recipes are a great way to preserve food on your pantry shelf, and all you have to do is pop in and grab a jar for a quick meal. When you start with high protein foods like chicken, it'll keep the whole family satisfied.
Next time you see chicken on sale at the store, you'll know just how to preserve it….even if you don't have enough freezer space.
Is Chicken Safe For Canning?
Yes, chicken is safe for pressure canning, provided you follow tested home canning recipes. If you're not familiar with pressure canning, I'd encourage you to read my beginner's guide to pressure canning before you get started.
Water bath canning is only safe for acidic foods like jams, jellies and pickles. You cannot put up chicken or other meats in a water bath canner.
Be sure to follow the recipe, using the correct headspace and processing time.
Lastly, make sure you adjust for altitude. Pressure canning recipes are generally written assuming you're below 1,000 feet in elevation, and if you're living at a higher elevation, you'll need to adjust the canning pressure.
Chicken Canning Times & Pressure
With pressure canning, the canning time doesn't change with elevation, only the canning pressure. Always refer to your own tested recipe to be sure, but in most cases, chicken canning recipes are processed for:
75 minutes for pint jars

90 minutes for quart jars
There are always exceptions to general rules like that, and a soup containing chicken and seafood requires more time, while a simple chicken broth is processed for less time. But the vast majority of chicken canning recipes will use those processing times.
Altitude adjustments for chicken canning recipes are as follows:
For dial gauge pressure canners:
0 to 2,000 feet in elevation – 11 lbs pressure

2,001 to 4,000 feet in elevation – 12 lbs pressure

4,001 to 6,000 feet in elevation – 13 lbs pressure

6,001 to 8,000 feet in elevation – 14 lbs pressure
For weighted gauge pressure canners:
0 to 1,000 feet in elevation – 10 lbs pressure

Above 1,000 feet – 15 lbs pressure
Chicken Canning Recipes
Chicken is incredibly versatile in canning recipes, and it can be used in just about everything from soups and stews to curries and pot pie fillings.
It also works well as taco meat, or seasoned with savory green herbs like rosemary.
There's really no way to go wrong with chicken.
Canning Chicken
The simplest chicken canning recipes are just that, plain chicken in a jar.
You can put up chicken as whole pieces, bone in if you like, or boneless. Or, you can cut the pieces down to a manageable size and process boneless skinless chunks.
It really just depends on how you're going to use the meat later. It can be seasoned or unseasoned, but either way I'd recommend adding salt. The salt isn't required for preservation, but it does keep the meat moist and tender in the jar.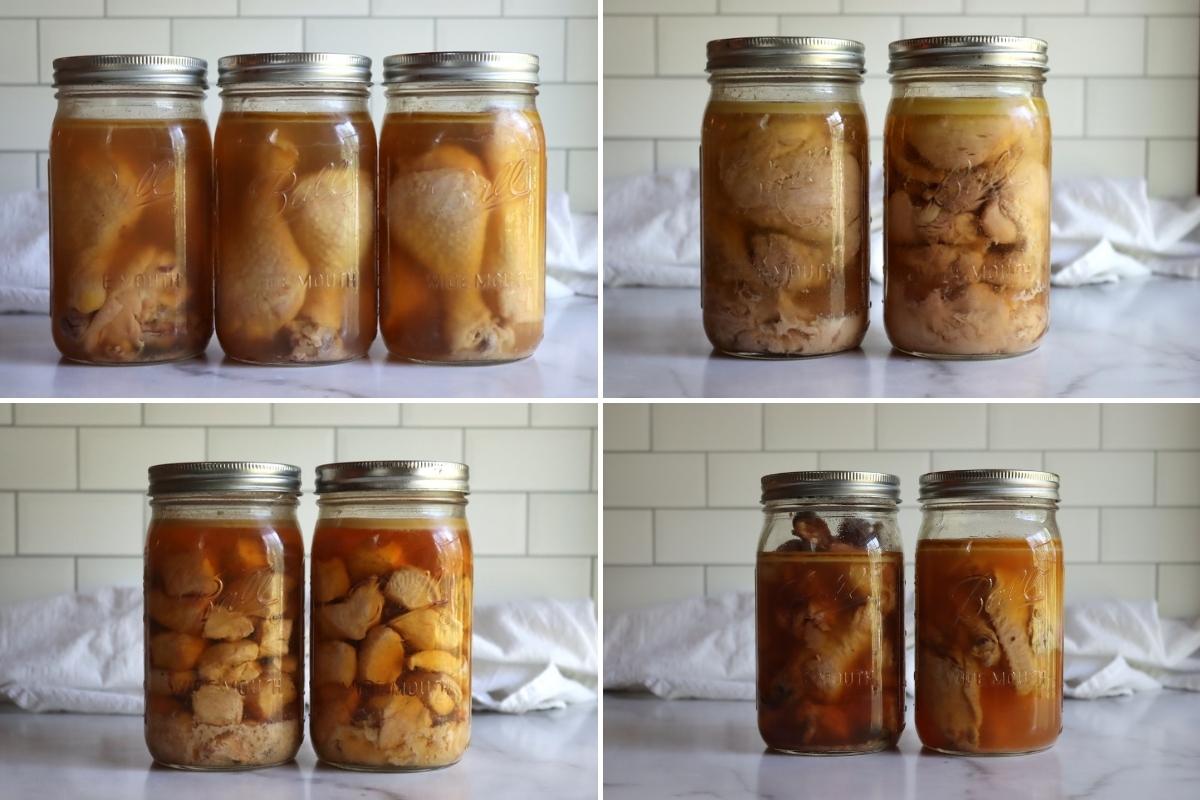 Chicken Soup Canning Recipes
Classic homemade chicken soup is just what the doctor ordered when you're under the weather, but who has the time (or energy) to make chicken soup when they're sick.
By canning chicken soup ahead of time, you get to put up a healthy homemade soup that's ready at a moment's notice.
While plain chicken soup is delicious and immensely satisfying, it's not the only chicken soup canning recipe out there. Try other veggies and seasonings to make a really unique home canned soup.
Chicken Chili Canning Recipes
Say chili and most people immediately assume beef, but you can actually make a really unique meal with chicken chili recipes.
The classic chili spices are all there, and then you choose your veggies, and usually white beans too.
White chicken chilli is perhaps the best known, but chicken chili verde is darn good if you've got tomatillos around.
Chicken Meal in a Jar Canning Recipes
Besides soup and chili, there are plenty of chicken canning recipes that put a whole nutritious meal in a jar right on your pantry shelf.
Almost any classic chicken dish can be re-imagined as a canning recipe, including staples like Chicken Marsala and Chicken a la King.
You can even can Thai curry chicken!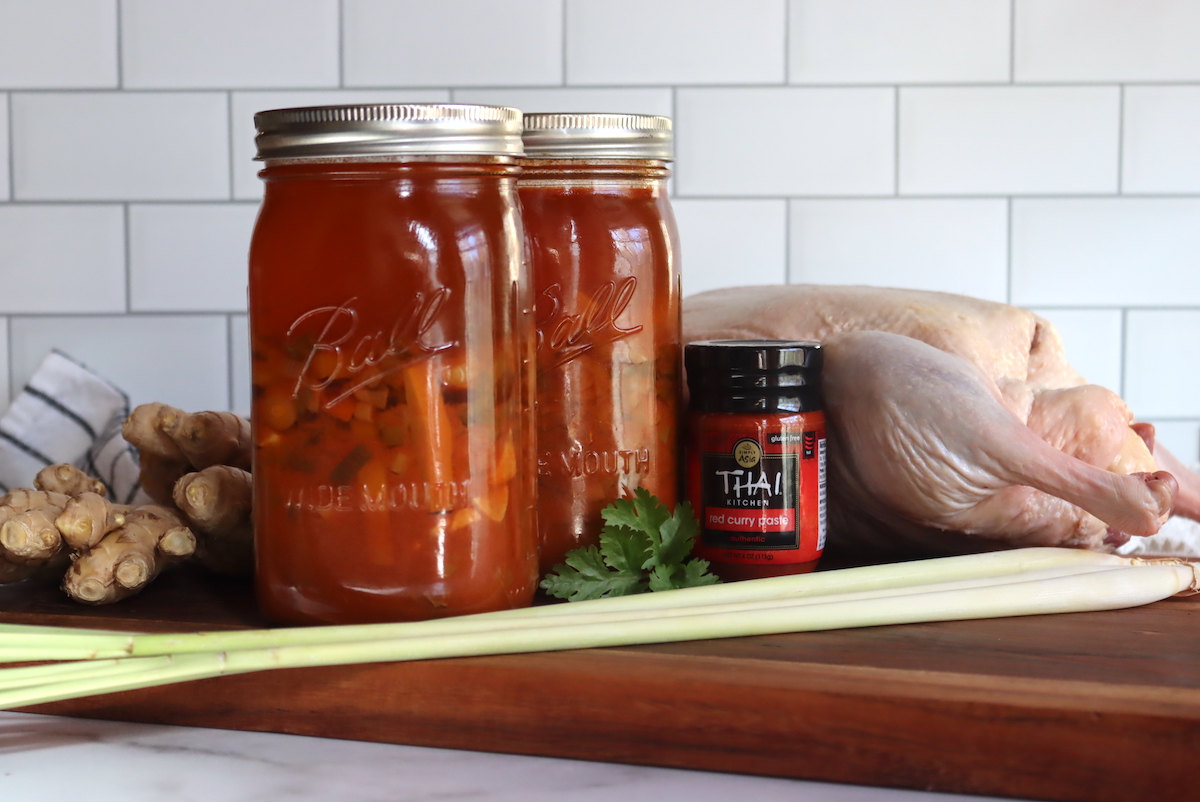 Chicken Pot Pie Filling Canning Recipes
I absolutely love savory pie recipes, and chicken pot pie is one of the best.
It's like canning chicken soup, but much heartier and more filling. Adding in more veggies really fills out the pie, and it's a lot more satisfying than a brothy chicken soup. Plus, who can turn down a good pie crust?
When it comes time to make the pot pie, you drain the jar, thicken the liquid and add everything into a pie shell (or under biscuits).
Chicken Broth Canning Recipes
Last, I'll mention simple chicken broth.
It's one of the easiest chicken canning recipes, and it takes the least time. Just 20 minutes for pints and 25 minutes for quarts, which is a lot less canning time than the rest of these chicken canning recipes.
If you're working with chicken, you'll have bones to deal with eventually, and you might as well put it up as home canned chicken broth.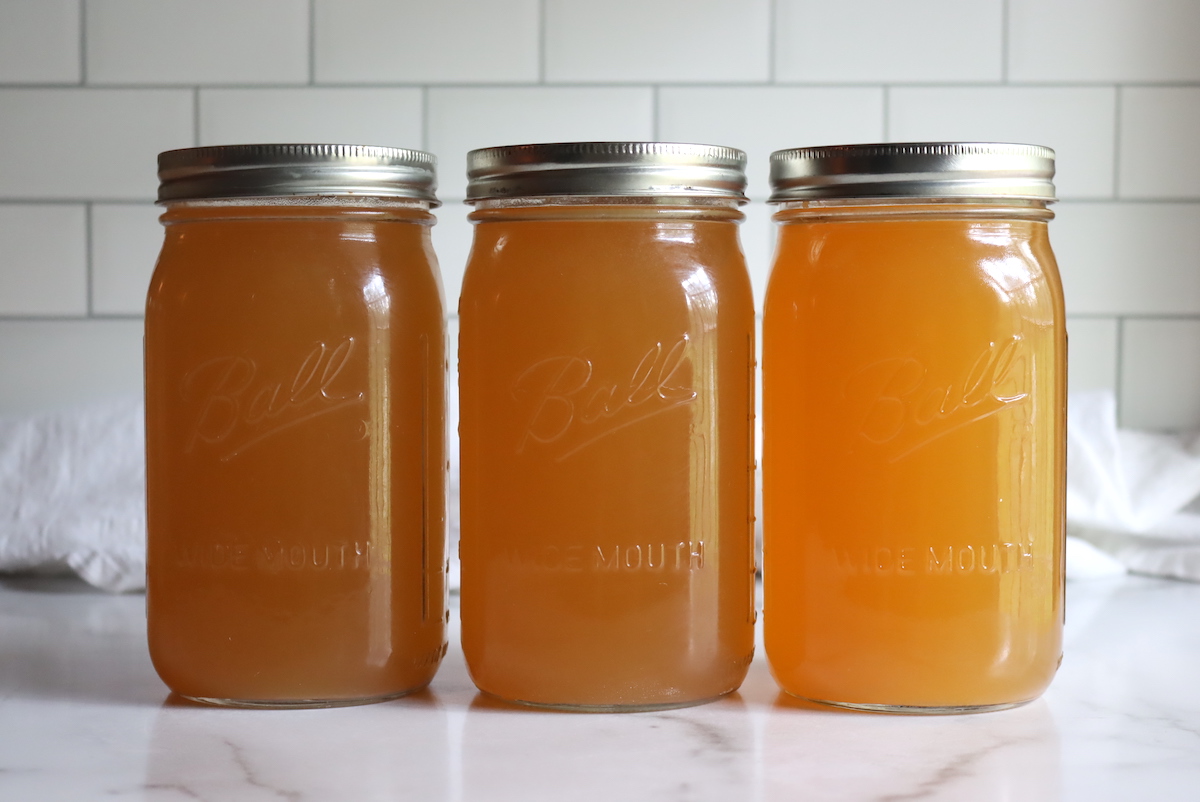 Canning Recipe Lists
Looking for more canning ideas?