Blueberry Canning Recipes are a great way to preserve blueberries without taking up freezer space.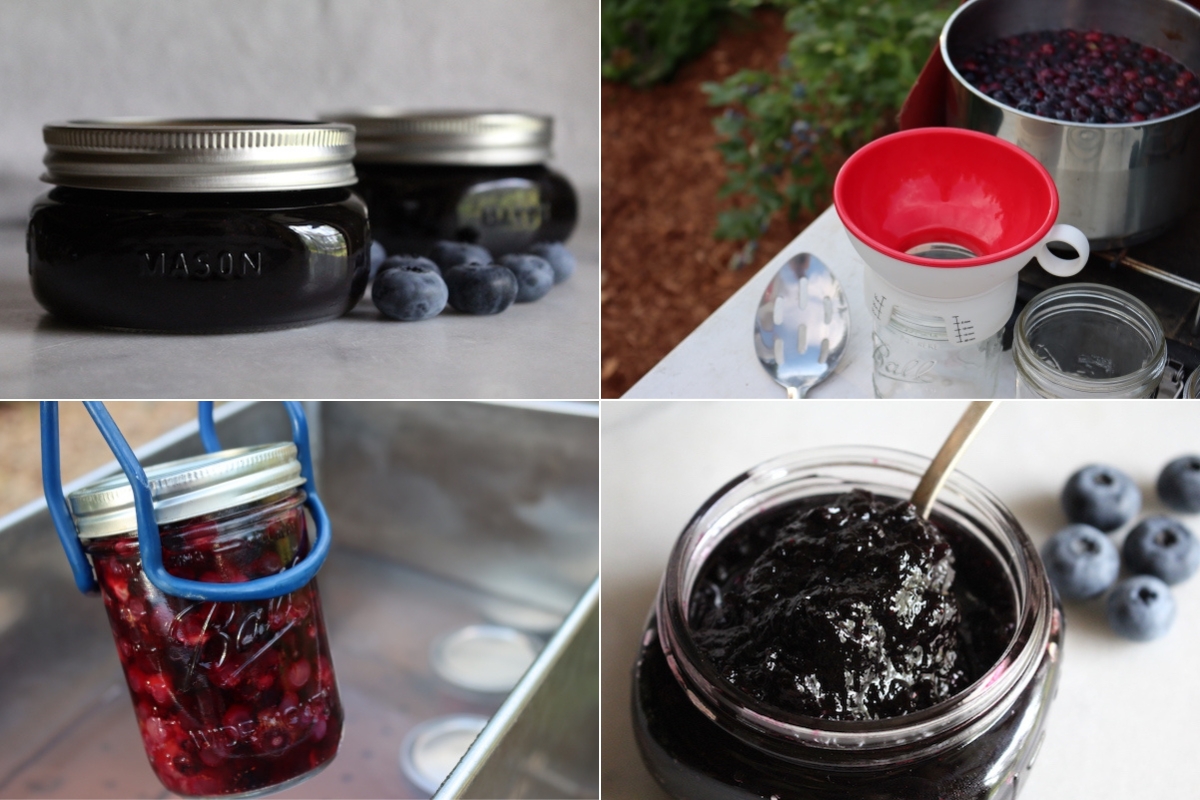 Don't get me wrong, I absolutely love frozen blueberries. They're perfect right out of the freezer and I'll just pop those little icy jewels in my mouth for a special treat. They're even better if you put them in cereal, still frozen, and the milk flash freezes to the outside…making a creamy frozen blueberry nugget right in your bowl. Delicious!
The thing is…you only have so much freezer space.
At this point, we have around 30 full sized blueberry bushes on our homestead and there's no way that's all going into the freezer. I freeze just enough for treats, but then the rest must go onto the pantry shelf one way or another.
Blueberry pie filling is an all time favorite, but there are so many more blueberry canning recipes out there to keep things interesting. Everything from basic jams and jellies, all the way up to sauces, butters and even pickled blueberries!
Blueberry Canning Recipes
You won't regret taking the time to can up some of your excess blueberry harvest, whether plain or with some of these fantastic recipes. There are so many ways to use this fruit, especially in the winter, that you'll never be without a fresh fruit dish.
Canning Plain Blueberries
Plain canned blueberries are perfect for preserving an excess harvest and come in handy for so many recipes. Straight out of the jar, they're perfect for a quick snack or to mix with smoothies or parfaits. Or, you might decide to make syrup, pie filling, or juice later in the year.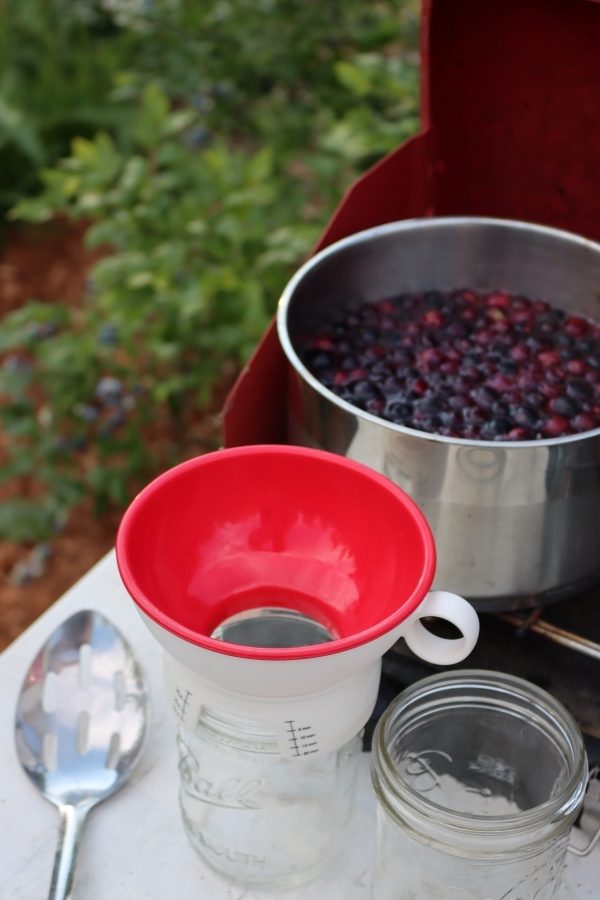 Blueberry Pie Filling
Blueberry pie is as iconic to some as apple pie and worth taking the time to can up for future use. With a few stocked pie crusts, this recipe can come together in minutes for your whole family to enjoy.
Blueberry Jam
Blueberry jam is easy to make, bursting with blueberry flavor, and a joy to eat at the breakfast table or with snacks. So don't miss this opportunity to make a simple sweet for your family.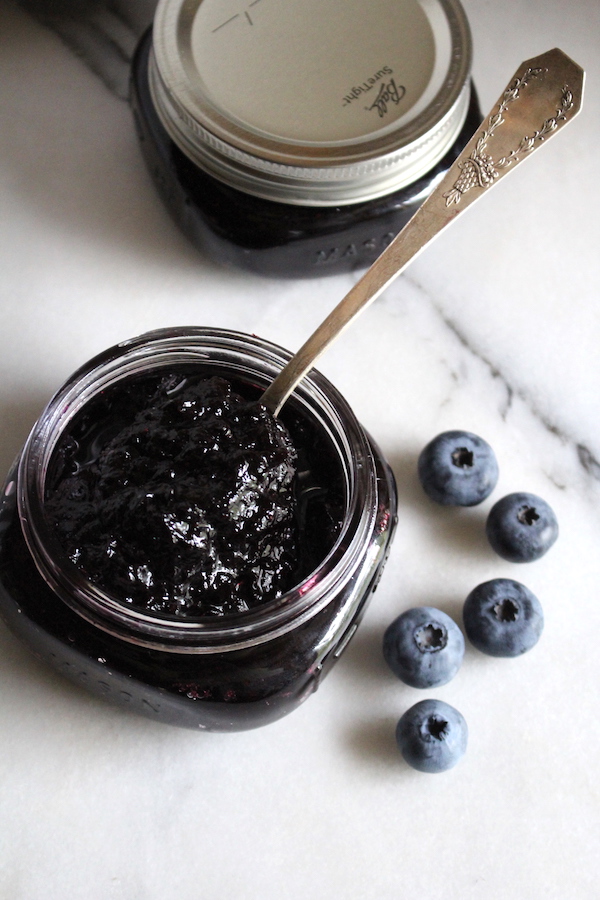 Blueberry Jelly
Blueberries are perfect for a wonderfully smooth, sweet jelly you can use any time of the day, any time of the year. It's a delightful way to use a blueberry harvest and stock your shelves with fruit for the coming months.
Blueberry Sauce
A good sauce is a fantastic way to dress up many foods. But blueberry sauce adds a fresh, sweet flavor that's sure to please.
Blueberry Butter
Apple butter is a well-known family favorite, but once you try blueberry butter, it may replace the old standby or at least share space with it. It's like summer in a jar, with no waste, for sustainable preserving that works.
Blueberry Juice
Once you've made your jams, jellies, syrups, and more, what should you do with the remaining blueberry harvest? Fresh blueberry juice is perfect and opens windows of opportunity for other recipes throughout the year.
Blueberry Syrup
Blueberry syrup is an exciting alternative to maple syrup for breakfast pancakes and adds a burst of fruity goodness to ice cream, baked goods, and various drinks. Keep a few bottles on hand for a special occasion, or stock up for the year.
Pickled Blueberries
If you've never tried them, you may not know what to expect from pickled blueberries, but they're well worth your time. Like other sweet and tangy spreads, these are perfect with cheese or an appetizer. Try it your way.
Blueberry Chutney
Sweetness and spiciness merge with a lovely blueberry chutney that's perfect for poultry and cheese. Add them to dishes, appetizers, and desserts for a fantastic accompaniment.
Ways to Preserve Blueberries
Looking for more ways to preserve blueberries?
Canning Recipes
Putting up more than just blueberries this season?