Blackberry canning recipes are one of the best ways to preserve a bumper crop of summer blackberries.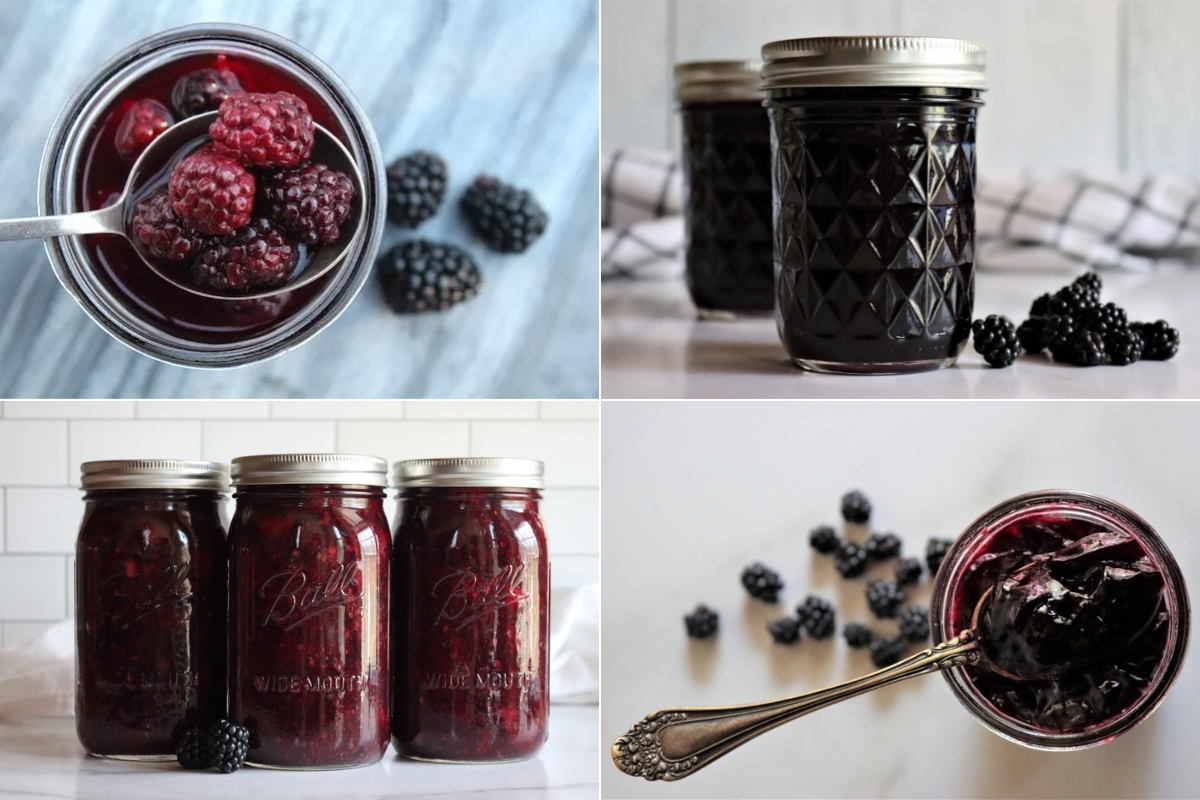 Every year we pull out buckets to harvest blackberries, and we always come back to the house stumbling under the weight of all that fresh fruit. Blackberries are one of those crops that really doesn't mess around, and if you're willing to brave the thorns, you can fill your pantry with delicious blackberry canning recipes in exchange for an afternoon's work.
My husband grew up in Oregon, where the blackberries are so prolific they're considered an invasive weed and mowed down by the acre. He was sent out with his three brothers to harvest, and they'd come back with all they could carry….having barely dented the crop.
Here in Vermont, blackberries aren't "invasive" like they are in the Pacific Northwest, but there's still plenty to go around…and we soak up every last little bit for our stores.
Blackberry Canning Recipes
If you have an abundance of blackberry bushes on your property, you might have an overabundance of blackberries when the season comes around. However, these beauties don't stay fresh long, which means finding a way to preserve them can bring joy all year long.
Here are some recipes that will help you preserve them on their own or in various ways so you can enjoy the flavor any time you like.
Canning Plain Blackberries
There are plenty of reasons to can blackberries all by themselves, without additional ingredients or flavors. It's a great way to have them on hand in case you want to turn them in something special later on, without having to decide at preservation time.
Blackberry Pie Filling
Canning blackberry pie filling means you have a quick and easy pie ready to go anytime, just make the crust, dump it in and bake.
This easy home canned pie filling also works well between layers of cake, or as a topping for desserts like ice cream.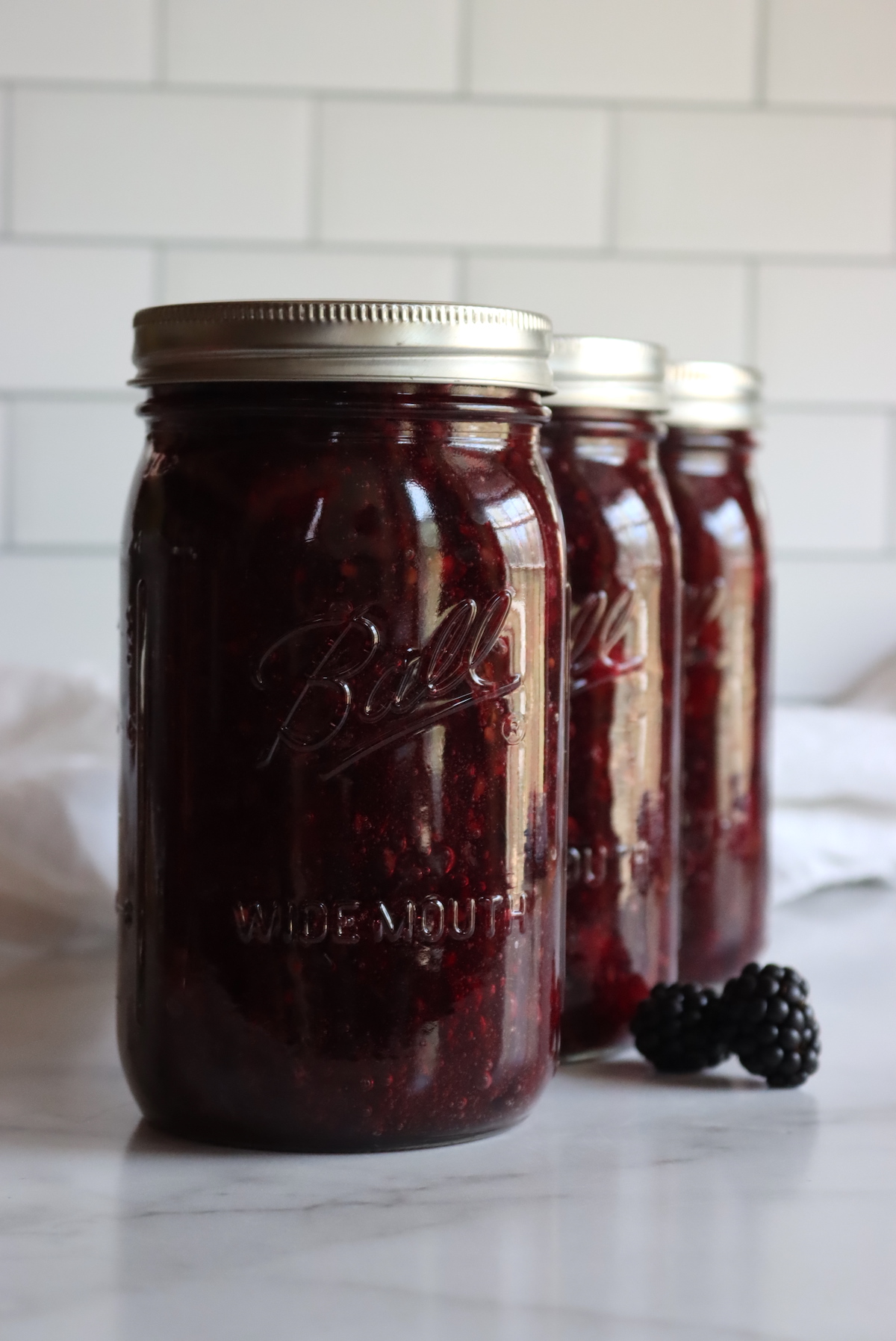 Blackberry Jam
Many gardeners can't wait for summer to come so they can forage for blackberries for the sole purpose of jam-making.
Blackberry jam is one of the easiest blackberry canning recipes, but you don't have to stop there. You can get creative and mix it with other fruits, like peaches, apples or mangoes for a truly one of a kind preserve.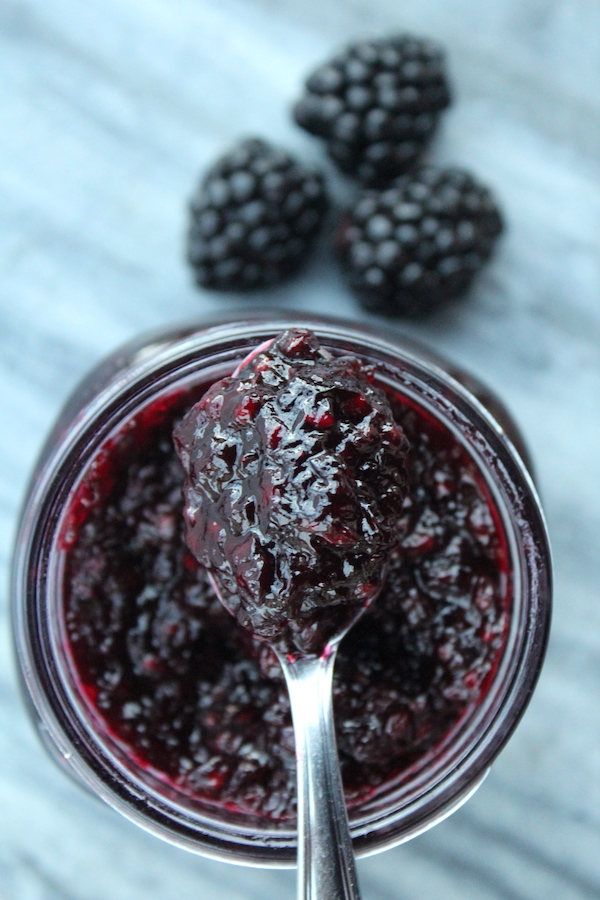 Blackberry Jelly
At the most basic level, you can make blackberry jelly with only blackberries and sugar. But you can also spice the recipe up a bit for outstanding breakfasts, snacks, and desserts.
Skip the seeds but keep all the flavor!

Blackberry Sauce
It's easy to have the amazing taste of summer blackberries, even in the dead of winter, and these recipes are one way to do it.
This sauce can top all the best dishes, from cobblers to ice cream, to various types of meat.
Blackberry Butter
Blackberry butter is a great way to use up a larger fruit harvest and yields a fantastic accompaniment to many dishes, including meat. But it's just as good on toast or as a topping for various desserts.
Blackberry Juice
Fruit juices are delicious and healthy and are an excellent ingredient for many recipes. If you don't have blackberry juice in your pantry already, here are some delightful options.
Blackberry Syrup
You certainly won't be disappointed when you turn fresh summer blackberries into a delectable, rich syrup! Of course, waffles, pancakes, desserts, and drinks are all the better off when you choose one of these recipes for your shelf or table.
Pickled Blackberries
Pickled blackberries can complement many dishes on your table throughout the week, including pork chops, steak, chicken salad, and sweet potatoes. You're sure to find even more ways to use this recipe as you make a few jars for storing.
Blackberry Chutney
Chutney is perfect for cheese, cold meat sandwiches, and other dishes, making it a staple in a well-stocked home. If you've never tried it, here are some recipes to help you enjoy your first taste.
Ways to Preserve Blackberries
Looking for more ways to preserve your blackberry harvest?
Canning Recipes
Putting up more than just blackberries this season?