Canning cranberries is an easy way to preserve this seasonal fruit for year-round enjoyment.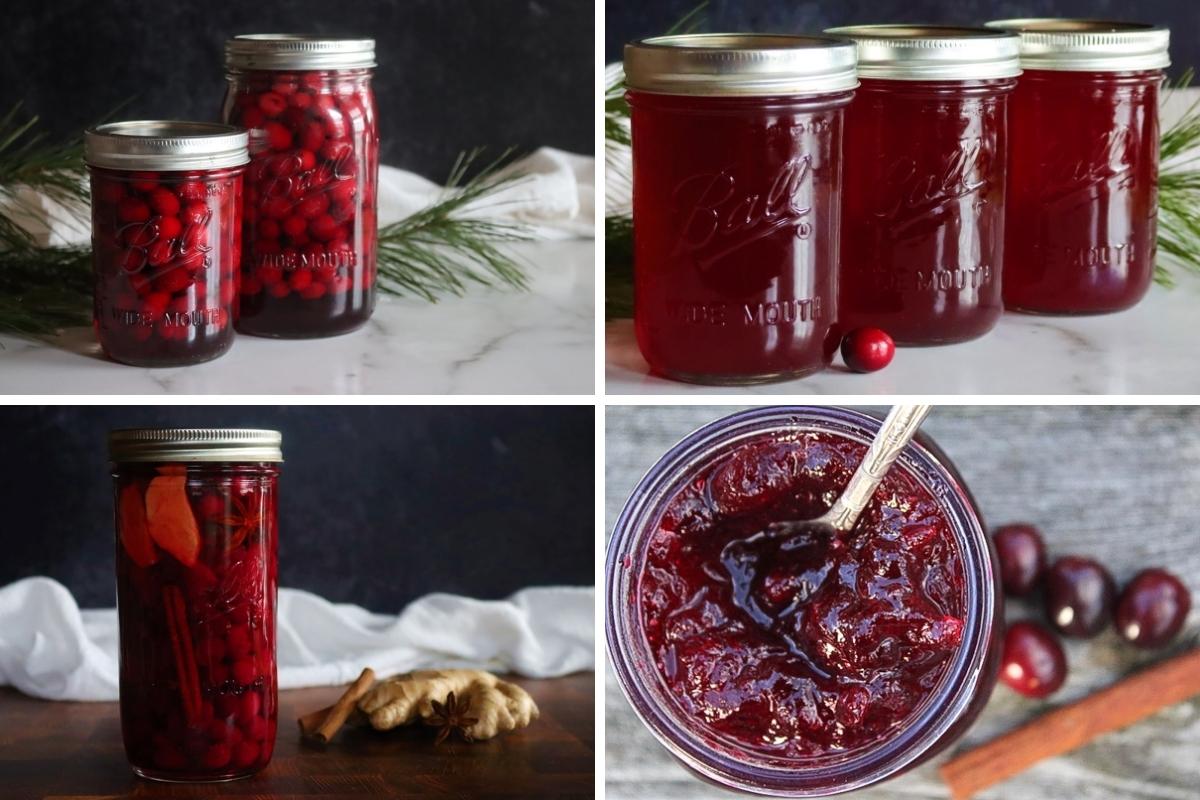 Cranberries are a late-season fruit, and they're only available for a short time in November and December each year.
I absolutely love these tart berries, and I'm always looking for creative cranberry canning recipes.
Though cranberries freeze well, they take up a lot of space if you plan on eating them more than once or twice a year.
Competition for freezer space is fierce around our homestead, since we're putting up all manner of produce from the garden, plus a side of beef and pork too.
I'm always looking for ways to store our harvest on the pantry shelf, instead of in the freezer. (Especially when power outages are the norm here during our long Vermont winters.)
Beyond the space issue, freezing destroys much of their natural pectin. After about a week in the freezer, cranberries have lost about half of their pectin content and they'll no longer make a firm cranberry jelly.
So while cranberries freeze well, I think they can even better!
(These are all water bath canning recipes, so you won't need a pressure canner. If you're not familiar with water bath canning, I'd recommend reading my beginner's guide to water bath canning before getting started.)
Canning Whole Cranberries
The simplest way to can cranberries is to put them up as whole fruits. Most berries can be canned in water, fruit juice or syrup, and cranberries are no exception.
They'll sit on our pantry shelf right beside the home canned blueberries and canned peaches, and they work just as well in homemade muffins.
I love using our home-canned whole cranberries in my mom's cranberry orange bread recipe, and they work just as well as fresh or frozen fruit.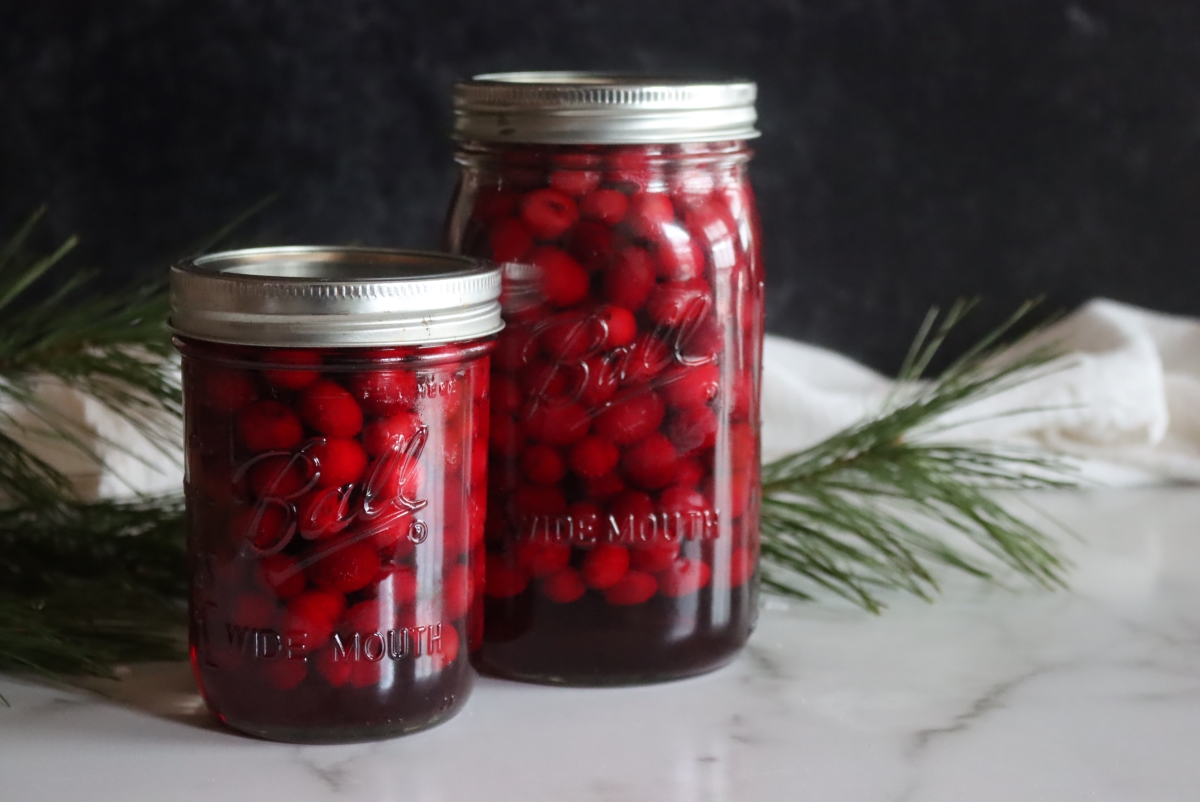 Cranberry Juice
Why buy cranberry juice at the store, when you can make your own and control the amount of sugar added? (Or skip sugar altogether!)
There are two main ways to can cranberry juice.
The first is pretty popular with home canners, because all you do is throw a few handfuls of raw cranberries in a jar and top with a bit of sugar. Cover with boiling water and process in a water bath canner.
The cranberries will slowly infuse into the liquid, and in a few weeks you can pop open the jar and drink the juice (saving the berries for your morning oatmeal).
You can also extract the juice from cranberries, and just can that. The benefit there is there's nothing to strain, and it also allows you to make a no sugar added cranberry juice.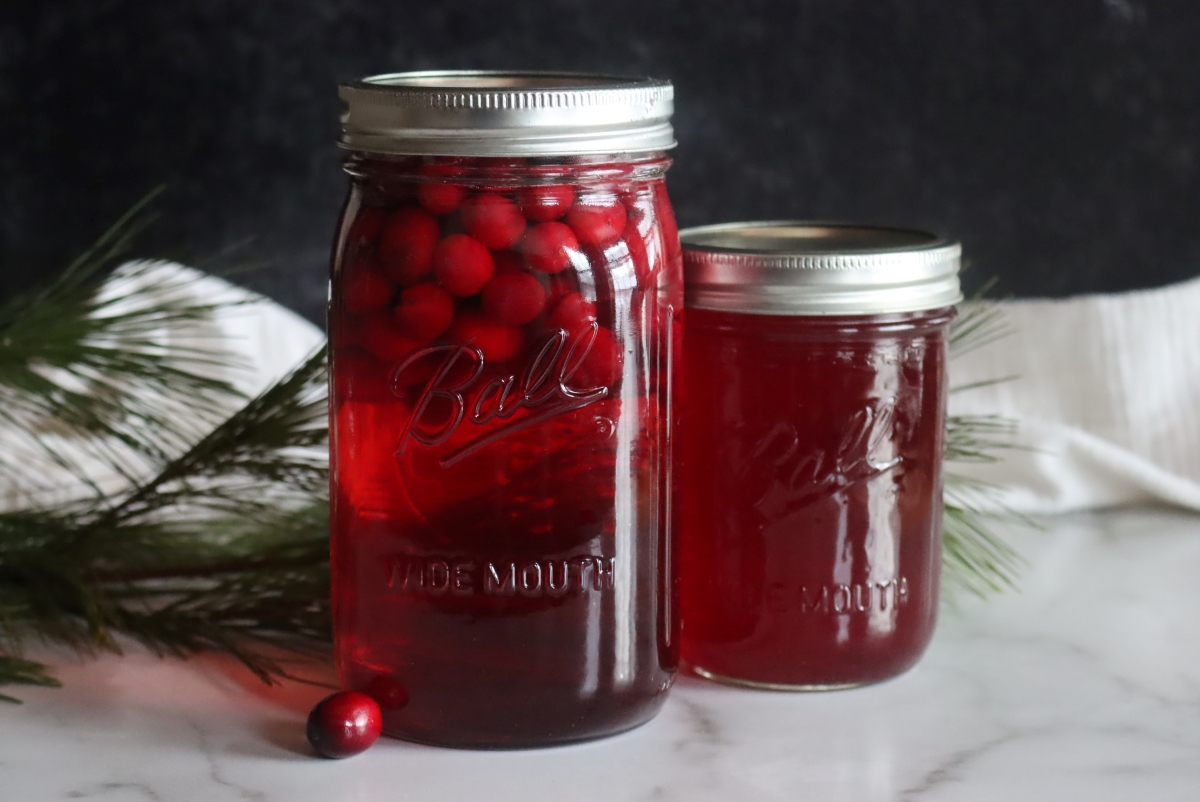 Cranberry Sauce
Probably the most popular cranberry canning recipe, homemade cranberry sauce is absolutely spectacular on your holiday table.
It's best at room temperature, so making cranberry sauce ahead and canning it saves a lot of time when you're trying to get the big meal on the table.
It's easy to make at home, either as whole berry or jellied cranberry sauce.
(Be aware though, that if you're using frozen cranberries you'll need to make whole berry, as they don't set quite right in the jellied version.)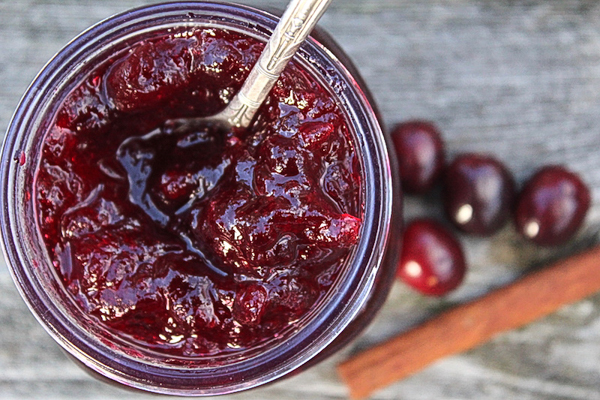 Cranberry Jam
If you want to get technical, whole berry cranberry sauce is, in fact, cranberry jam. Just because you eat it on turkey, instead of on toast, doesn't mean it's not strictly speaking a jam.
That said, regular cranberry sauce just isn't all that good on toast. These cranberry jams, however, are spectacular.
They mix in other fruits, spices and flavors that balance out the tart cranberries. While they're still full of cranberry flavor, they're nothing like the cranberry sauce you slather on your thanksgiving bird.
Cranberry Fruit Butter
When you think of fruit butter, most people go right to traditional apple butter, but you can make fruit butter out of any type of fruit.
The View from Great Island, one of my favorite food blogs, has dozens of fruit butter recipes…including three different cranberry butter versions.
They're all amazing…
Pickled Cranberries
While most people opt for sweet/tart cranberry sauce, why not play up the tart a bit more?
Pickled cranberries are still plenty sweet, but they have a zing from the natural tartness of cranberries combined with apple cider vinegar.
Spiced with warm spices like cinnamon, ginger and star anise, they're perfect as a dressing on your holiday table or adding intrigue to a charcuterie plate.
They also make a great topping on holiday leftover sandwiches!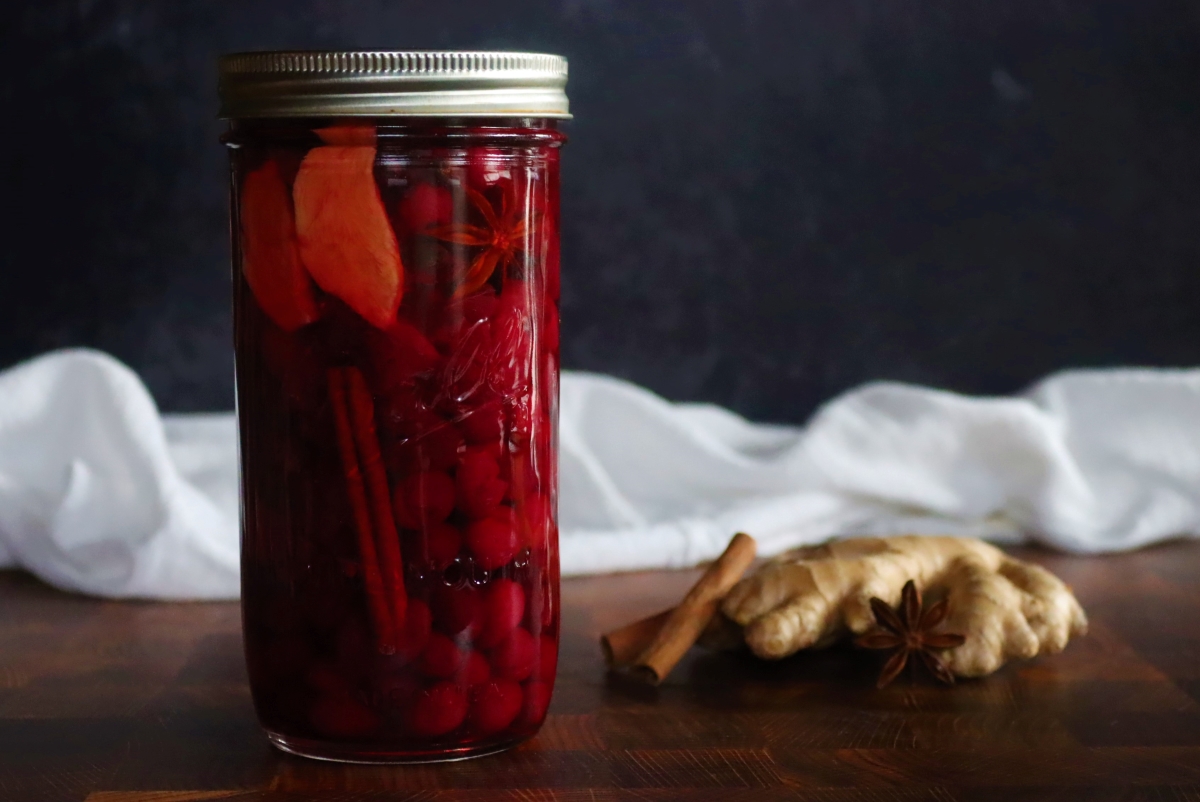 Cranberry Chutney
Cranberry chutney is honestly a lot like pickled cranberries, but everything is diced fine. The spicing can vary, but it's most often warm fall spices.
You'll usually find onions in there, as with most chutney, but they're also often apples, raisins, orange and other fruits to round out the flavor.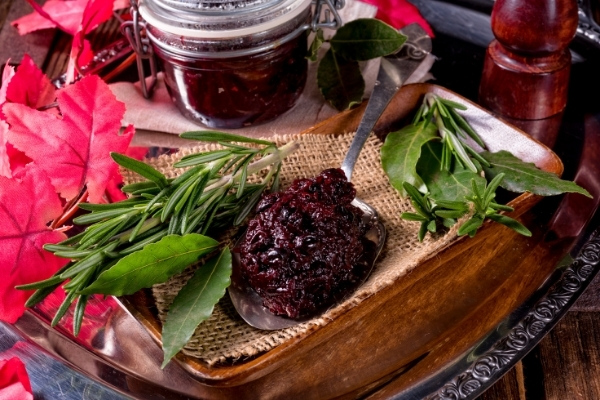 Winter Canning Recipes
Looking for more fun winter canning recipes to keep your canner running all year long?