Strawberry canning recipes go way beyond just simple jam, but creative ways to preserve strawberries can be hard to find. While everyone's making strawberry jam, you can fill your pantry with strawberry drinks, syrup, jelly, pie fillings and more!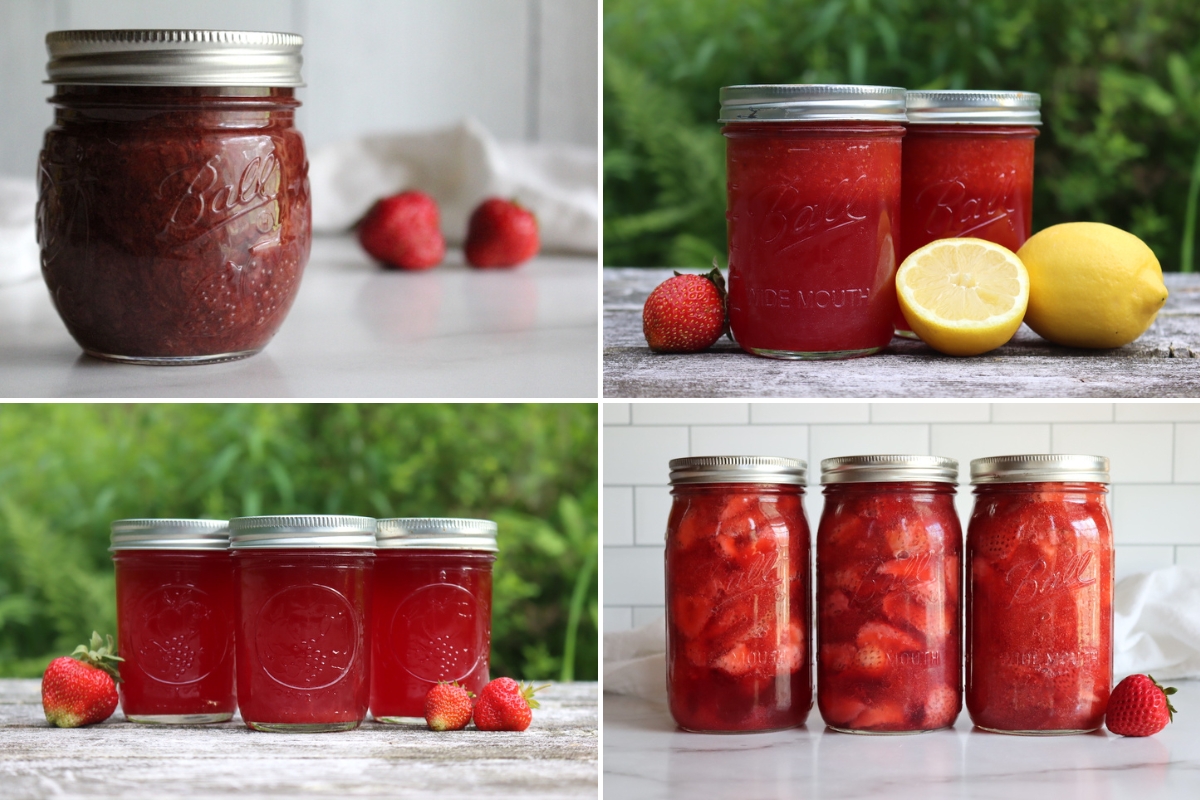 Strawberry season catches me off guard every single year. I've waited through a long northern winter, and then it feels like I'm buried in fruit out of no where when the strawberries finally ripen. We have a big garden, and planted row after row of more than a dozen varieties…from standard june bearing strawberries to ever bearing varieties that keep producing all summer long, and even a few exotic alpine strawberry plants.
While jam is delicious, sometimes you want other options.
I've put together a list of all the ways you can preserve strawberries in a canning jar, from versatile plain canned strawberries that are delicious right out of the jar, all the way through drinks like strawberry lemonade, and even a few unique recipes for pickled strawberries and strawberry chutney.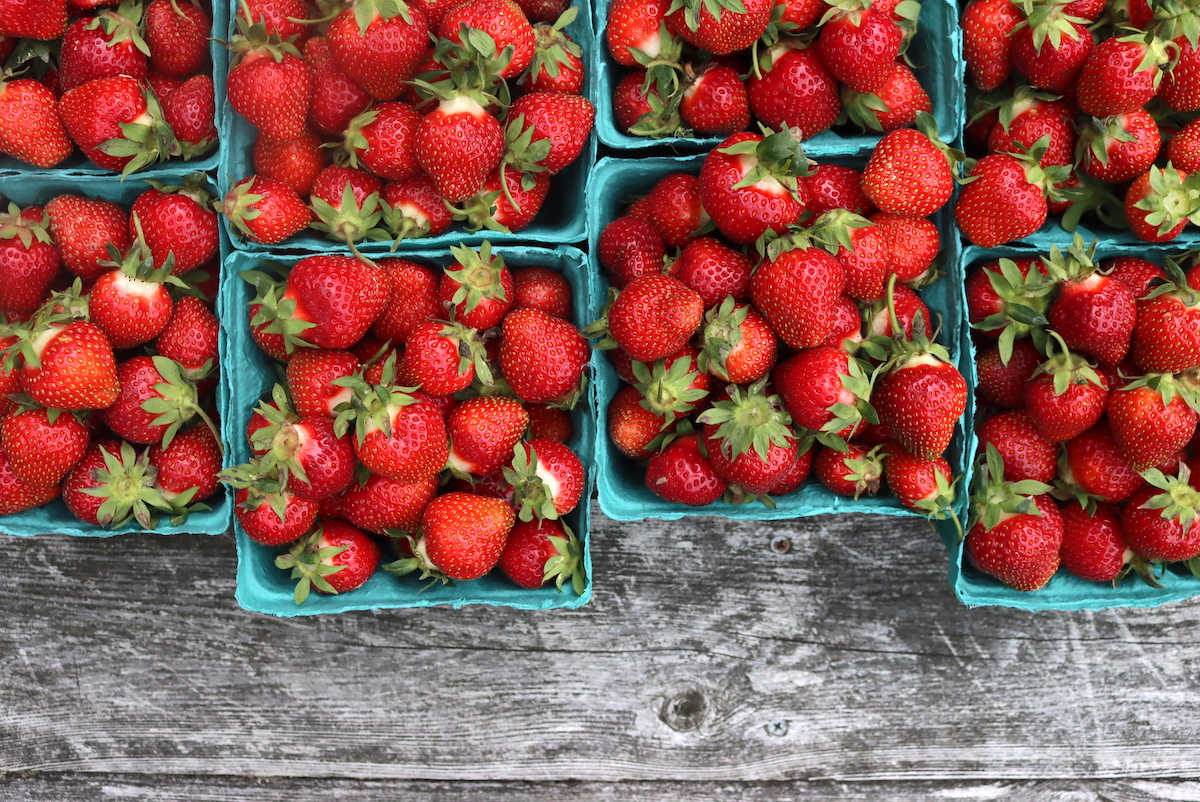 Strawberry Canning Recipes
Fresh strawberries are an absolute delight in early summer, but they're only around for a short season.
These strawberry canning recipes will ensure that you can enjoy the taste of ripe summer strawberries year round right from your panty. Jam is just the beginning, and there are options for sauces, syrups, pie fillings and more!
Canning Plain Strawberries
One of the benefits of canning plain strawberries is that you can decide later what you want to do with them. It's a great way to put up a large number of strawberries and still have the freedom to turn them into pies, jams, syrups, and so much more.
If you have children, they will probably love them straight from the jar or mixed with whipped topping for a quick, light dessert. Either way, plain strawberries are a wonderful treat all year long.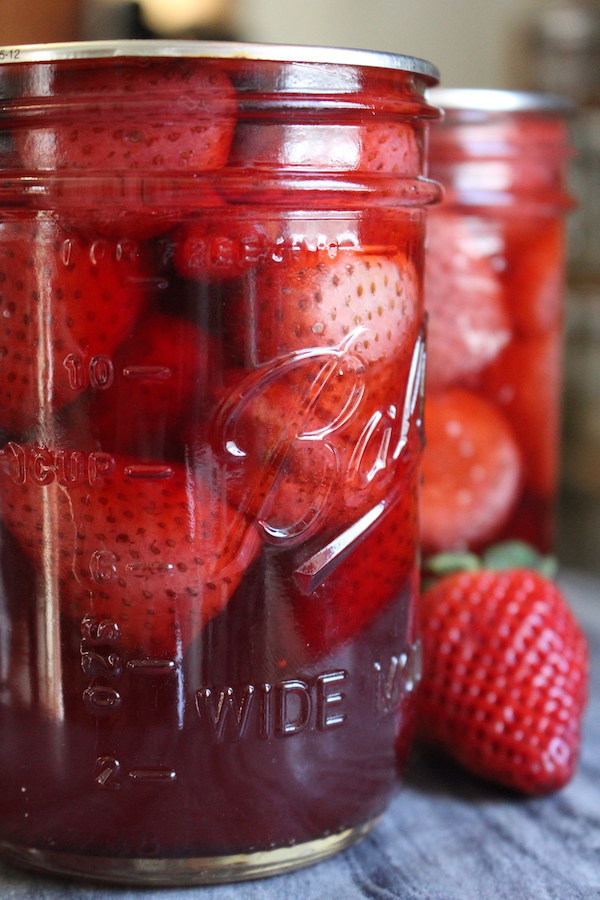 Strawberry Pie Filling
With the rising cost of food prices, it isn't always in the budget to run out and purchase a fresh, tasty strawberry pie whenever you want one. But if you take some time to can your own pie filling, it will be easier than you think.
Here are some great recipes to help you keep this delicious dessert item within arm's reach. Try one of each to see which you like best.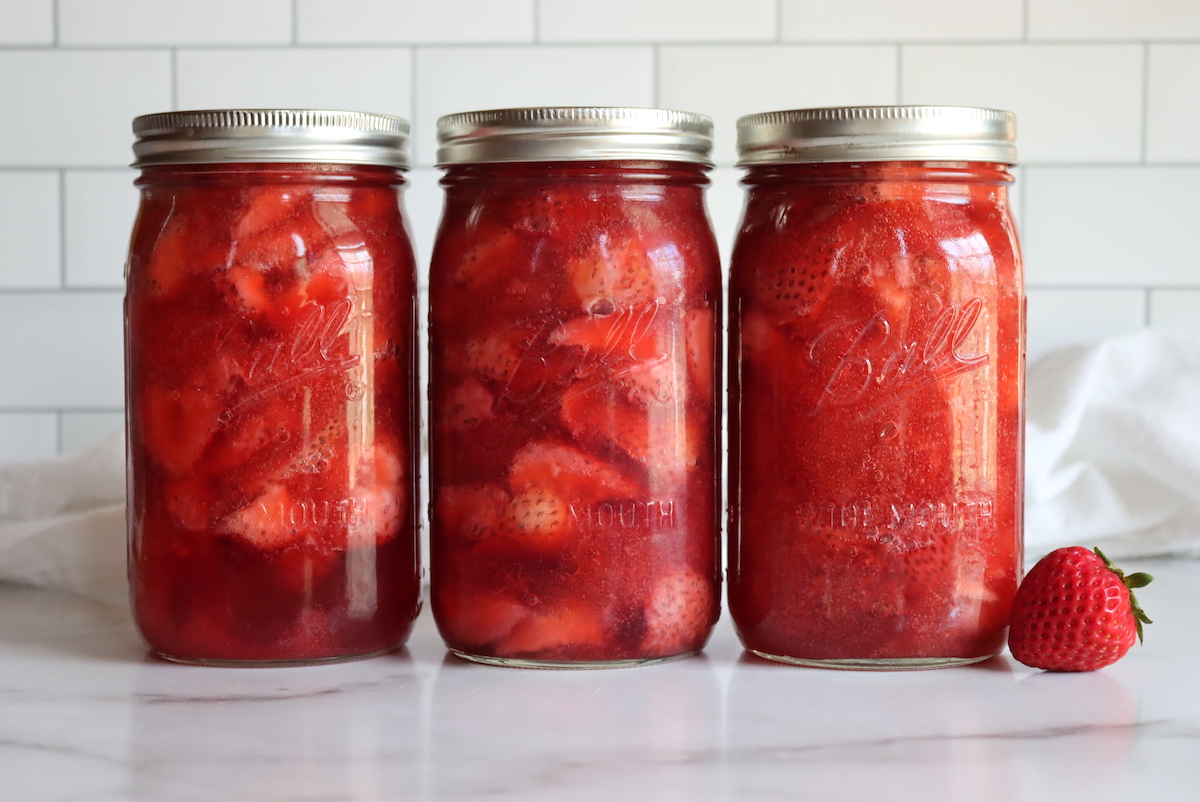 Strawberry Jam
Beautiful, colorful, and easy to make, strawberry jam is one of our favorite table items. It's perfect with toast for breakfast, but it makes a great ice cream topic, and can be used in a wealth of other desserts, including cookies and cakes.
If you're looking for the perfect accompaniment for any meal, consider these recipes.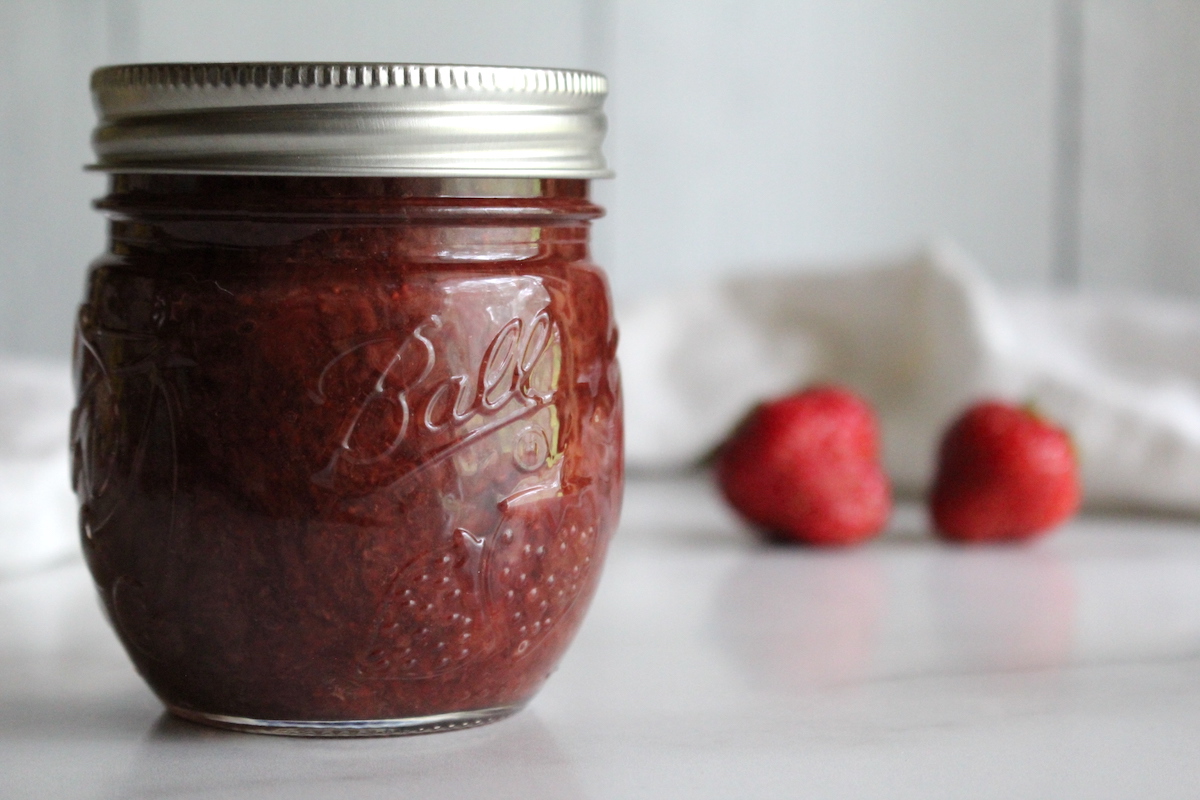 Strawberry Jelly
Jellies have always been a staple at our house, and for good reason. They're easy to make, with minimal effort, and you don't even have to use pectin.
For those concerned with too much added sugar, you'll enjoy some sugar-free options below. Enjoy the feeling of giving your family a healthier alternative than grocery store jellies.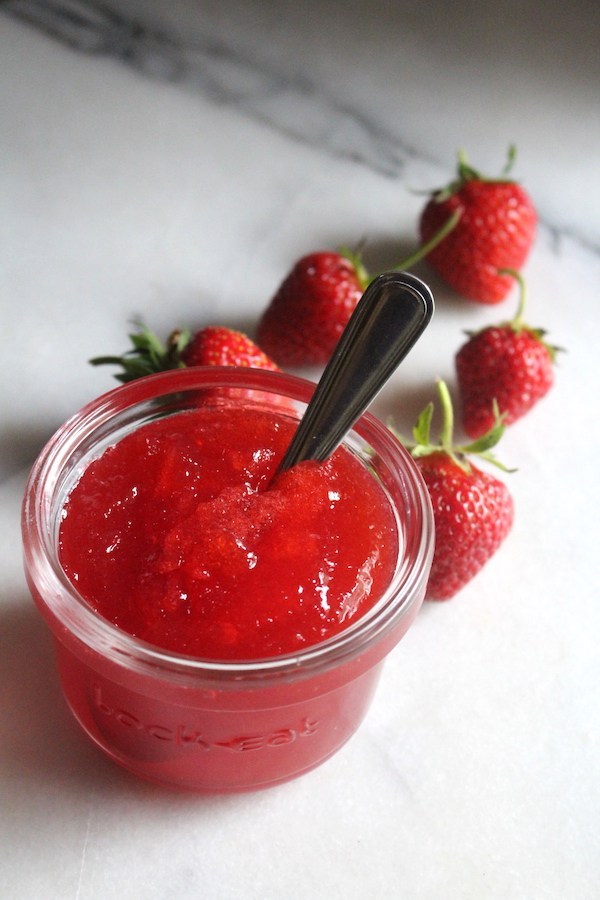 Strawberry Sauce
The perfect strawberry sauce can turn an average dish into something spectacular. These recipes give you a wonderful topping for ice cream, angel food cake, or use it in a unique way at your family table.
These sauce recipes are easy to make, even if you're new to the canning world. Take your time, make sure you have all your necessary ingredients and tools, and you'll be well on your way.
Strawberry Butter
You may be all too familiar with apple butter, which is a common item on many store shelves. But you owe it to yourself to try one of these mouthwatering strawberry butter recipes. With added ingredients and spices, your meals will reach a new level.
Strawberry Juice & Drinks

There's nothing quite like fresh strawberry juice, and it's just as amazing when combined with lemonade. Be sure to try this concentrated recipe that not only saves time and money, but shelf space as well.
You can make a lot more juice with the concentrate, without taking up that valuable summer canning shelf area.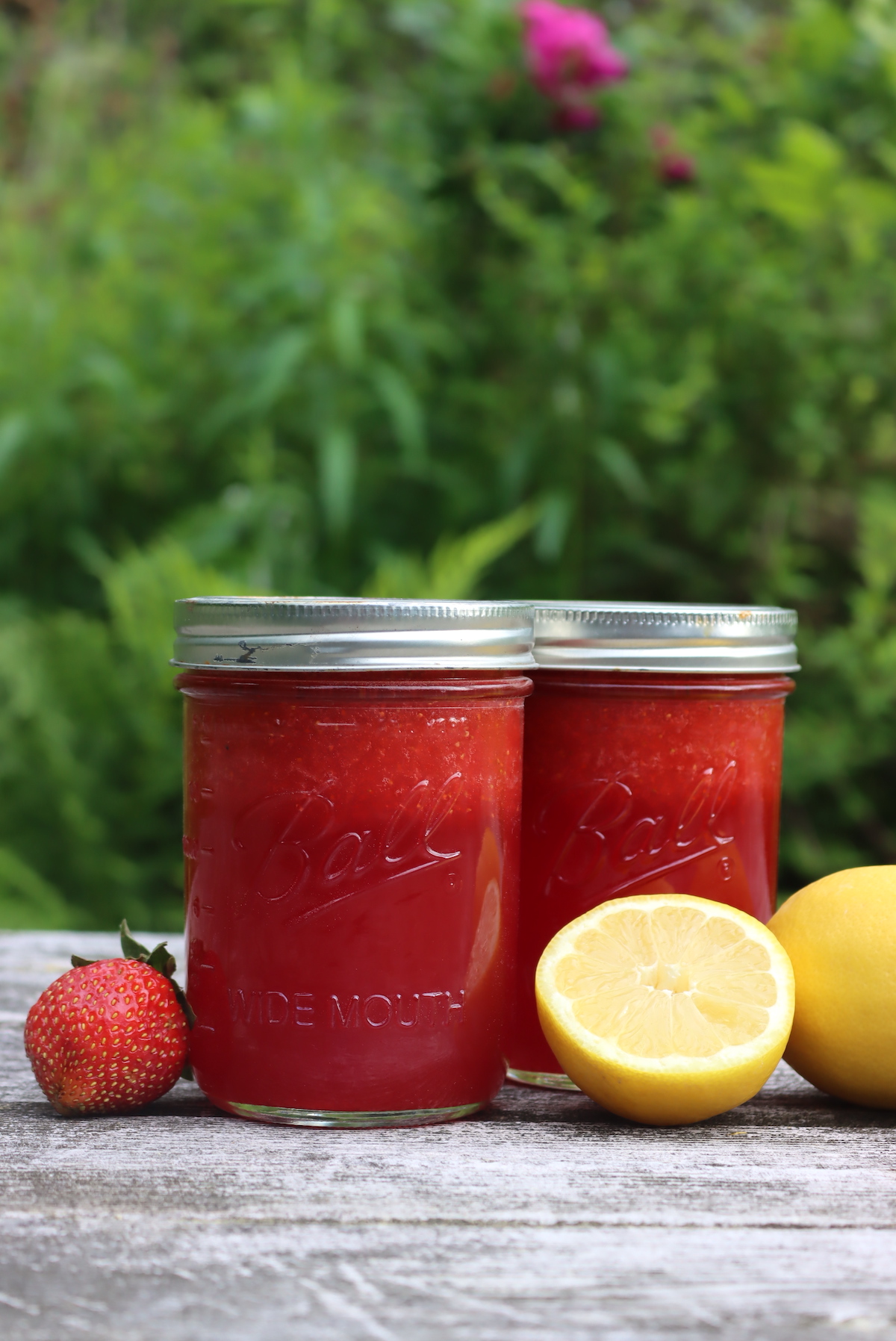 Strawberry Syrup
The perfect strawberry syrup can turn pancakes and waffles into something spectacular. But it's also a perfect addition to ice cold milk or ice cream, offering the perfect treat in the summer.
You'll also enjoy having the fresh taste of strawberries all through the winter if you stock on strawberries and try your hand at these easy syrup recipes.
Pickled Strawberries
You may think it sounds strange to pickle strawberries, but they're the perfect sweet and tangy choice for an over-abundance of strawberries. Serve up a dish with a charcuterie board or offer it with a goat cheese and honey-topped toast.
They're also a fantastic choice for sandwiches, salads, desserts, and appetizers, with just a little prep. Here are some recipes so you can try it for yourself.
Strawberry Chutney
A good strawberry chutney is a simple way to pair fantastic flavors for various uses that are sure to please. Whether you serve it with brie, water crackers, or cream cheese, you'll find out why so many homemakers keep it on the shelf if possible.
Here are a few recipes that can help acquaint you with flavors that may be a staple in your house from now on.
Ways to Preserve Strawberries
Looking for more ways to preserve strawberries? Try some of these canning alternatives to see how they work for your family.
Summer Canning Recipes
Are you planning on canning more than just strawberries this summer? Here are some great options to include on the shelf right alongside those beautiful strawberries.